Trustee Council
In 2012 the Coeur d'Alene Basin Natural Resource Trustees signed a Memorandum of Agreement (MOA) that established the Coeur d'Alene Basin Natural Resource Trustee Council (Trustee Council). The Trustee Council has one representative from each of the Trustees. The Trustee Council meets regularly and its purpose is threefold:
Collaborate with one another regarding natural resource restoration in the Coeur d'Alene Basin
Collaborate with the public regarding natural resource restoration
Ensure that the restoration process complies with all applicable laws and regulations

In order to achieve its purpose, the Trustee Council chartered the Technical Staff. The Technical Staff provides technical expertise to the Trustee Council, and the Trustee Council provides oversight and guidance to the Technical Staff.
Trustee Council Members
Kim Pierson, USDA Deputy Forest Supervisor, Idaho Panhandle National Forest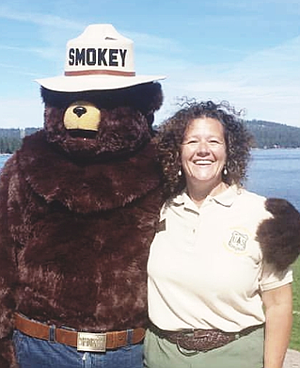 Pierson is an avid botanist who began her Forest Service career as a seasonal botanist on the Payette National Forest in 1992. She completed a Bachelor's Degree in Biology and a Master's Degree in Botany/Ecology at Utah State University in 1999. Prior to starting her permanent Forest Service career, Pierson successfully managed her own botanical consulting company which was highly utilized by several National Forests to complete survey work, pollination studies, and botanical analysis for Forest Plan Revision efforts. Pierson was the Forest Botanist for the Sawtooth National Forest. She spent nine incredible years in this position working on a variety of botanical issues and restoration efforts. Pierson became the New Meadows District Ranger in 2010, and then served as the Acting Director for Natural Resources for the Intermountain Region in 2015. She leads a highly performing workforce comprised of a dedicated team focusing on increasing the pace of restoration under Collaborative Forest Landscape Restoration Program and a large fire organization. Pierson and her husband Jeff Motychak share a love for camping, canoeing, science, and adventure. Jeff and Kim also have a soft spot for shelter animals and have provided a home for five dogs and two cats, which are the light of their lives. They are all extremely excited to be coming to the Idaho Panhandle National Forests.
Peter Mahoney, CDA Tribe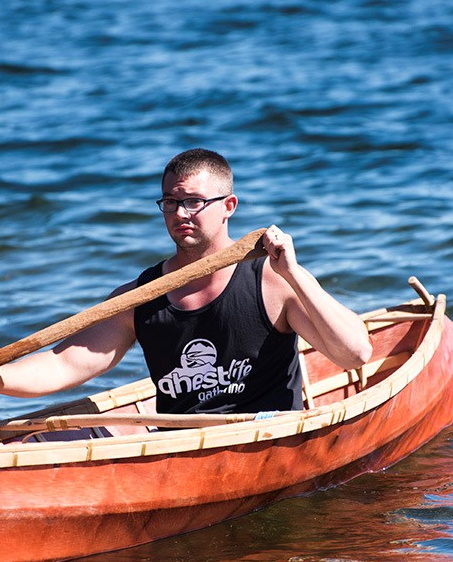 Peter Mahoney is a member of the Coeur d' Alene Tribe and currently serves the Tribe as the Cultural Resources Protection Program Manager within the Natural Resources Department. He also serves the Tribe as a member of multiple committees. He received his A.S. in Exercise Science from Haskell Indian Nations University in 2012 and his B.G.S from the University of Idaho in 2020. Peter has a deep love for his tribal culture and history, specifically hunting, canoeing, and telling coyote stories. For the past seven years he has worked for the Coeur d' Alene tribe in the fields of diabetes prevention, infusing Coeur d' Alene culture into community health, and in cultural resource protection.
Chip Corsi, State of Idaho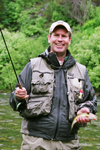 Chip Corsi has worked for the Idaho Department of Fish and Game in a number of positions for over 32 years, the last ten as the Regional Supervisor of the Panhandle Region, based in Coeur d'Alene. Prior to that he has worked in fisheries management and research, as well fish and wildlife habitat conservation, and has over 20 years of experience working in the Coeur d'Alene basin. He has a BS in Fisheries Management from the University of Idaho, and an MS in Zoology from Idaho State University. Professionally, he takes his greatest satisfaction from working collaboratively with stakeholders from the public, other agencies, and industry to find solutions to natural resource challenges, and generally making our part of the world better for fish, wildlife, and people. He has been married for over 30 years to his wife (a native of Coeur d'Alene) and has two grown children and a daughter-in-law, and a grandson (6th generation Idahoan), all of whom recreate in and enjoy the Coeur d'Alene Basin for its natural wonders and great people.
Christy Johnson-Hughes, Assistant State Supervisor for the Idaho Fish and Wildlife Office/ U.S. Fish and Wildlife Service Department of the Interior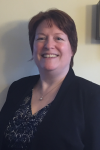 Christy has served in several roles within the Ecological Services Branch of Environmental Review. She has lead national level efforts, including serving as Acting National Environmental Policy Act Lead, ESA Compensatory Mitigation Lead, and National Energy Coordinator. Christy has over 20 years of experience with the USFWS. Her USFWS career began as a volunteer in the New York Field Office which lead to her first official position as a biologist with the Long Island Field Office. She worked in the Pennsylvania Field Office, Headquarters in the Endangered Species program, West Virginia Field Office, and back to Headquarters to the Ecological Services program. Most of Christy's career has revolved around team building and problem solving using various authorities, including the Endangered Species Act (ESA) and the National Environmental Policy Act (NEPA). She worked with federal, state and local organizations to support piping plover conservation on Long Island beaches. In Pennsylvania, she was a transportation liaison and worked closely with the Pennsylvania Department of Transportation. In West Virginia, Christy worked with the state and industry to mitigate impacts from wind energy, coal mining, and natural gas infrastructure. In HQ, she worked with the Department of the Interior (DOI) and other DOI bureaus, as well as FWS programs, to implement NEPA and the ESA Compensatory Mitigation Policy. Christy received her B.A. in Biology from Virginia Polytechnic Institute and State University and her M.S. in Conservation Biology and Animal Behavior at the University of Missouri-St. Louis