Gene Day Pond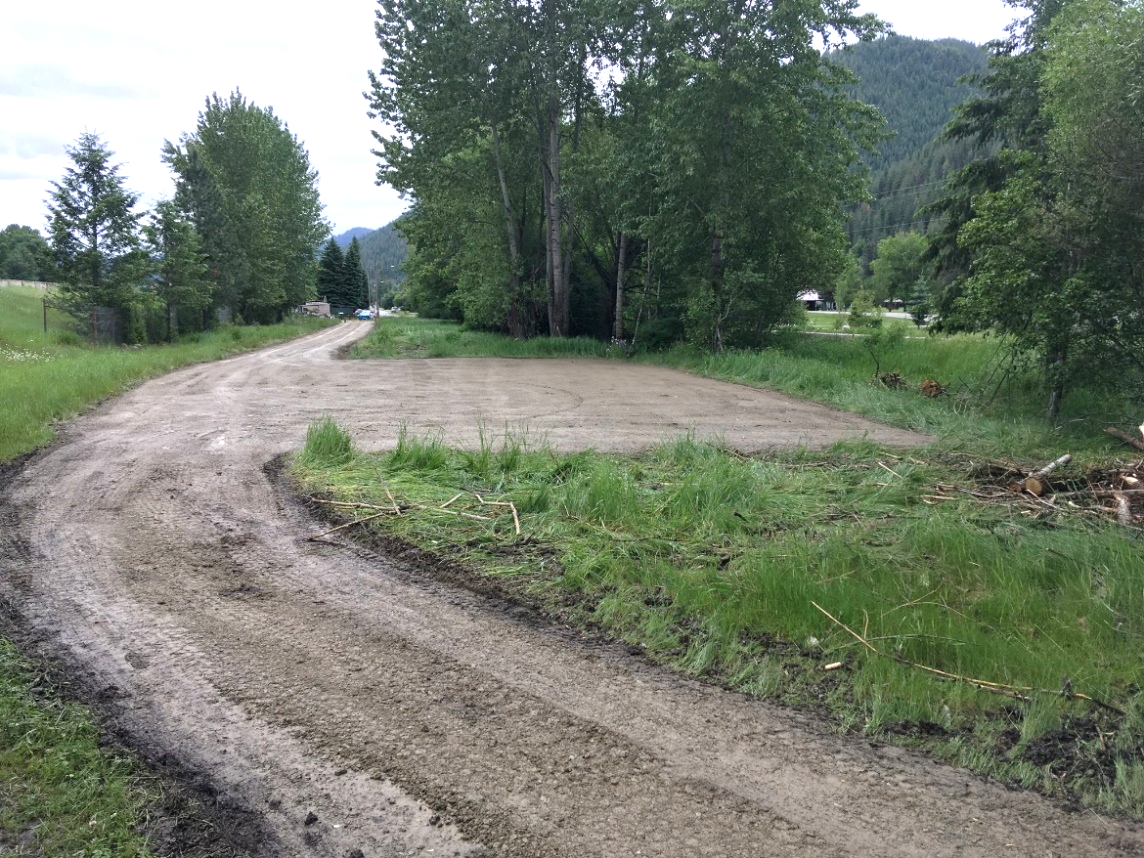 Gravel parking under construction, 2019.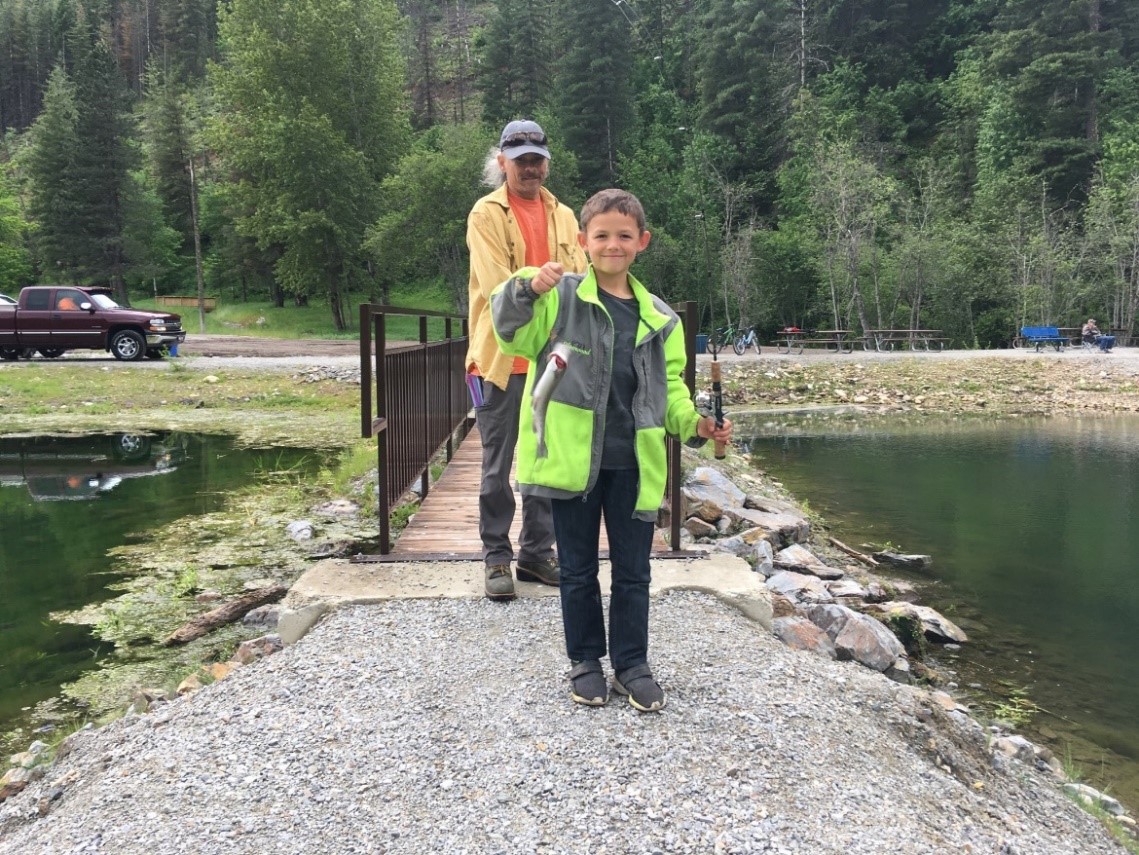 Gene Day Pond provides opportunities for connection to natural resources and plenty of smiles, 2019
Status: In Progress
Location:
The Gene Day Pond project is located on the west end of Gene Day Park in Osburn, Idaho. Gene Day Park is a publicly accessible city park.
Background:
Gene Day Pond was contaminated with mine waste. In 2018, the contaminated soil was removed and the pond was reconstructed for recreational fishing.
Plans:
This project increases safe public access to Gene Day Pond by constructing gravel paths, extending graveled areas along Yellowstone Ave., and creating more parking spaces for standard and ADA parking. A cover will be constructed over the outhouse.
Benefits:
The Gene Day Pond project improves public access and safety in support of recreational access to a popular community fishery.
Contact:
JAndy Dux
Idaho Department of Fish and Game
2885 West Kathleen Ave.
Coeur d'Alene, ID 83815
208-769-1414
Andy.dux@idfg.idaho.gov

Sponsor:
Idaho Department of Fish and Game
Partners:
City of Osburn
Idaho Department of Parks and Recreation
Shoshone County