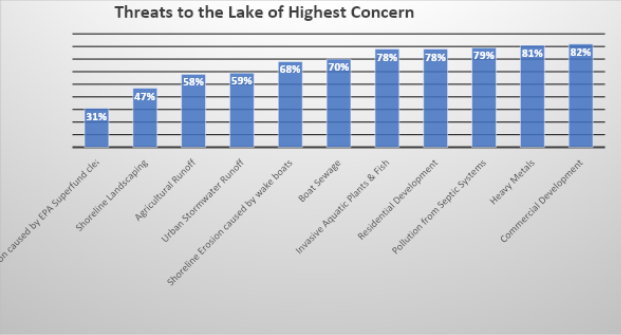 Status: Complete
Location:
The Coeur d'Alene Lake Basin
Background:
This project supported outreach and implementation involving landowners in nutrient reduction opportunities around the Basin. Funds supported public awareness through events and media, including the 2019 "Our Gem" symposium, print materials, including an update to the "Our Gem" map, and workshops. Working with partners like University of Idaho (UI) and the Idaho Department of Environmental Quality, the Lake Management staff continued to expand resources through the Baywatchers and Lake*A*Syst programs, and promoting best management practices like riparian improvements and erosion and sediment reduction with a long-term goal of maintaining and improving water quality in Coeur d'Alene Lake. Additionally, the project supported the dissemination of modeling and monitoring trends to support decision-making at the local and regional level. Tribal staff engaged partners who wanted technical assistance in implementing restoration techniques on their property.
Restoration Completed:
Increased public awareness about best management practices that reduce nutrient inputs and water quality impacts occurred throughout the three-year life span of the project and numerous water quality related articles ran in the Coeur d'Alene Press, generating positive community feedback. The "Our Gem Online Speaker Series" allowed community members to provide feedback at the end of each session with recommendations on future presentations, and comments were overwhelmingly positive. All articles and recorded presentations can be viewed virtually at https://www.uidaho.edu/cda/cwrc/our-gem.
Throughout the last few years during the COVID-19 pandemic, the Confluence Project (TCP) was converted to a virtual outreach experience. Tribal staff worked with the other TCP Steering Committee members to create an online curriculum for teachers where they were able access and download all of the water quality outreach materials.
This was a unique project wherein performance standards were based on human perception and feedback loops from the community. Thankfully, due to our partners at UI, DEQ, PHD, and the Coeur d'Alene Regional Chamber of Commerce, these activities continued successfully; additionally, the Basin community continued to support the Tribe in their call for action in requesting EPA to address the hazardous substances that remain at the bottom of Coeur d'Alene Lake.
Benefits:
In 2021, based on feedback from partners through the Our Gem Collaborative and a community survey, the majority of people expressed concerns about all threats to the lake except the negative attention caused by EPA Superfund cleanup activities. People were most concerned about commercial development, heavy metals, pollution from septic systems, invasive aquatic plants and fish, and residential development.
Contact:
Coeur d'Alene Tribe
850 A Street
PO Box 401
Plummer, ID 83851
208-686-1800

Sponsor:
Coeur d'Alene Tribe
Partners:
The Our Gem Collaborative
The Coeur d'Alene Basin Environmental Improvement Project Commission