Canyon Marsh Conservation Easement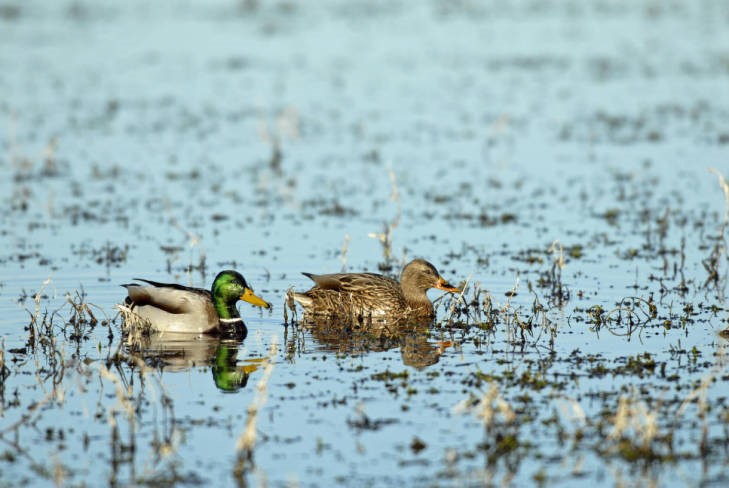 The Canyon Marsh area provides habitat for diverse waterfowl (Photo: FWS)
Status: Complete
Location:
Canyon Marsh is on private property located near Rose Lake within the Coeur d'Alene River Corridor in Kootenai County.
Background:
Canyon Marsh contains old agricultural lands that are no longer being used for farming. The soil in this area is contaminated with high levels of lead and is degrading the use for waterfowl.
Restoration Completed:
The project secured a conservation easement that will set the stage for future cleanup of contaminated soils and restoration of wetland processes, function, and diversity at contaminated wetlands with low or controllable risk of recontamination.
Benefits:
The conservation easement protects approximately 125 acres of important wetlands for waterfowl habitat.
Contact:
Elise Brown
US Fish & Wildlife Service
Idaho Fish and Wildlife Office
3232 W. Nursery Road
Coeur d'Alene, ID 83815
elise_brown@fws.gov

Sponsor:
U.S. Fish and Wildlife Service
Partners
U.S. Environmental Protection Agency
Inland Northwest Land Conservancy