Black Rock Slough Wetlands Project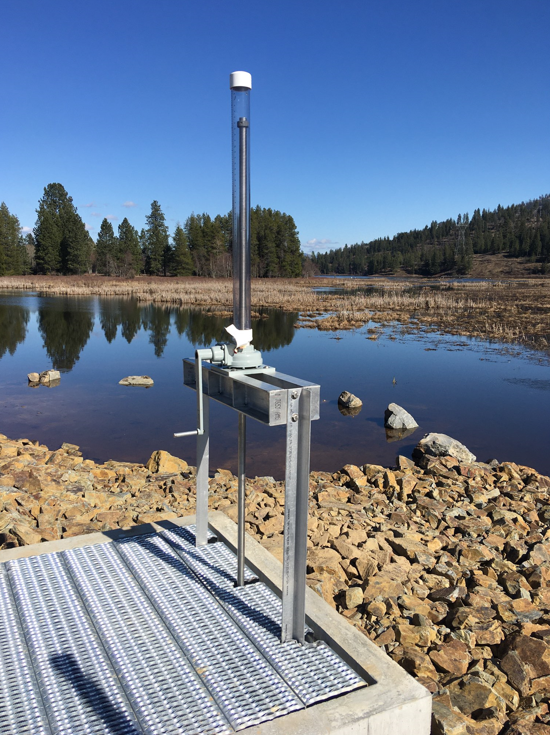 New Water Control Structure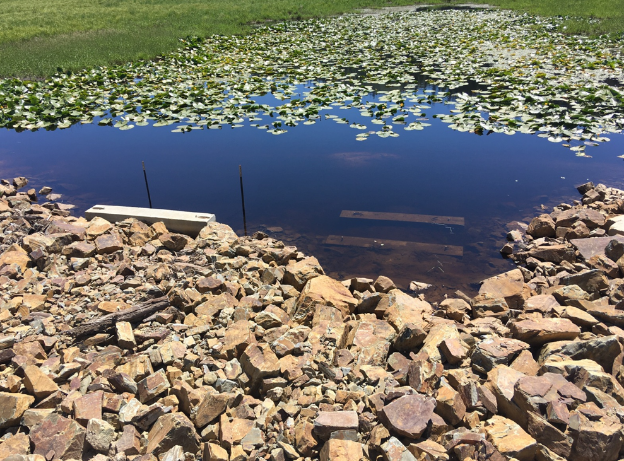 Water Control Structure Intake
Status: Complete
Location:
The Black Rock Slough Wetlands Project is located within the Idaho Department of Fish and Game (IDFG) Coeur d'Alene River Wildlife Management Area. Black Rock Slough is near Killarney Lake and south of the Coeur d'Alene River.
Background:
Black Rock Slough is hydrologically connected to and significantly affected by Coeur d'Alene River water levels and the downstream management of the Post Falls Dam on the Spokane River. The river's floodwaters deposit sediments contaminated by historic mine wastes that limit recreational use and degrade wetland productivity important to waterfowl.
Progress:
IDFG installed two water control structures in Black Rock Slough to manage water flow. The structures will hold sediment-laden river water out of the slough during spring run-off and reduce recontamination risk. Actively managed water levels will also allow Black Rock Slough will have a more natural hydrology and natural summer draw down of water levels than occurs as a result of the current management of the Post Falls Dam. More natural wet and dry periods release nutrients and encourage plant germination that results in increased wetland diversity and productivity. The structures will also allow retention of shallow water during the fall waterfowl migration to benefit both birds and hunters.
Benefits:
The project will help restore wetlands to a healthy natural state, prevent recontamination from other sources, and benefit diverse waterfowl species and other wildlife using the Black Rock Slough wetlands habitat.
Contact:
Idaho Department of Fish and Game
2885 W. Kathleen Ave.
Coeur d'Alene, ID 83815
208-769-1414

Sponsor:
Idaho Department of Fish and Game
Partners:
U.S. Fish and Wildlife Service
Avista Corporation