Restoration Planning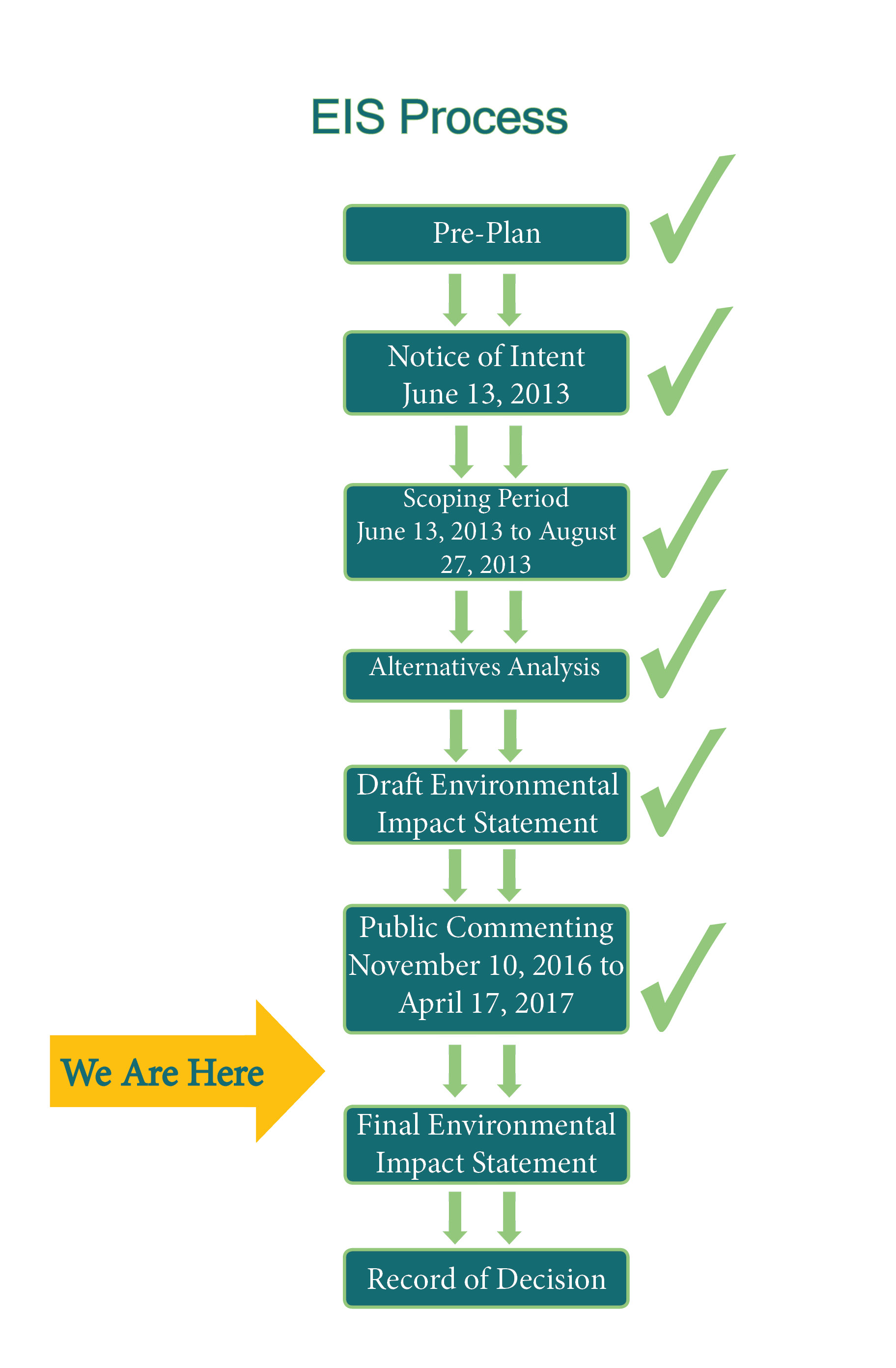 The Restoration Partnership is undergoing a specific planning process in order to set the framework for restoration projects.  This particular planning process is outlined by the National Environmental Policy Act (NEPA) and is designed to ensure public involvement.  We are excited to have you help shape the plan and we are always accepting comments and ideas.  Additionally, we will organize two official periods of time designed to maximize your opportunity to help shape the plan. Each phase will have a specific purpose.
Public Scoping
The first public involvement phase ran for 75 days from June 13, 2013 to August 27, 2013.  This period of time is referred to as "scoping" and its purpose was to gain ideas from you regarding the development of a restoration plan for the Coeur d'Alene Basin.  Individuals were able to submit any type of comment or information regarding this effort.  These comments were submitted through this website, at open house meetings, through email and snail mail, and in person. The Restoration Partnership will use this information to help identify issues that should be addressed in the draft restoration plan.  As a result, your ideas and values will help shape the draft version of the Restoration Plan.
Alternatives Analysis
In this phase of restoration planning the Restoration Partnership will identify and evaluate alternatives to address the purpose and need of developing a restoration plan. The purpose and need is to:
Return injured natural resources to a healthy condition.
Using information collected through efforts such as sub-basin assessments and public scoping, the Restoration Partnership will develop, describe, and study a range of alternatives that meet the purpose and need. These alternatives will be practical or feasible from the technical, economic, and common sense standpoints. This alternatives analysis will be included in an overall Environmental Impact Statement (EIS).
***The terms Environmental Impact Statement (EIS) and Restoration Plan (RP) can seem to be used interchangeably. This is because the NEPA planning process officially requires that an EIS be done on the proposed action which, in our case, is the adoption of an RP. As a result, the draft RP will actually show as the preferred alternative in the draft EIS. However, the draft EIS will include other alternatives and information in addition to the preferred alternative (draft RP).